Keno Davis fired, CMU searching for new men's basketball coach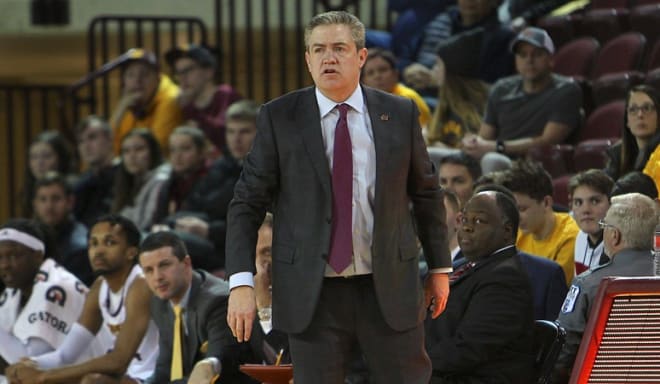 The Central Michigan men's basketball program announced it is making a change at the coaching position after Keno Davis was relieved of his duties Monday afternoon.
After 9 seasons and a 142-143 overall record the Chippewas will look to head in a new direction. A move that appeared to be a bit overdue, new Athletic Director Amy Folan will get a chance to make her first big move with the university.
Through cmuchippewas.com, Folan said decisions like this are always difficult.
"I am extremely grateful to Keno for the impact he has made on our student-athletes and the greater CMU community," she added.
The highlight of the Davis era was a 2015 regular season Mid-American Conference championship, although none of his team ever made the NCAA tournament. They did appear in the postseason four time, including the NIT in 2015.
DHR International, a global executive search firm, will assist CMU in the search for a new coach which will begin immediately.
This was a move that had to be made after the Chippewas had won just 8 games since February 4th of 2020.